We are a Green Machine !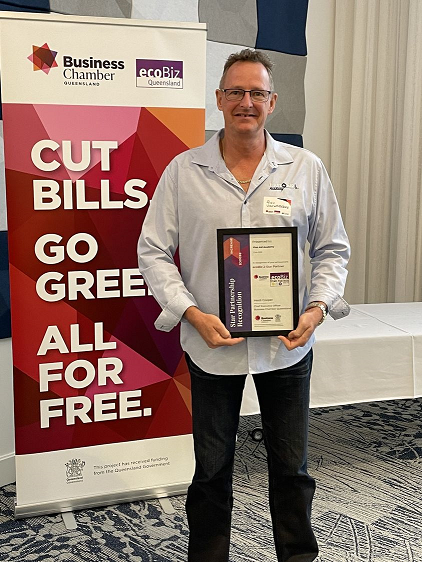 At First Aid Academy all our staff care about the Reef and Rainforest and our planet in general.
The Mantra "Reduce, Reuse, Recycle" is actively enforced by all staff and the CEO of our First Aid Academy. This means that at our facility, in our classrooms and in other training rooms that we operate from, we actively collect Bottles, Cans, Milk cartons, etc. to take to a recycle/refund place and the funds get donated to reef research. We have a special bin for our soft plastics (Face shields and packaging). Our building is Powered by solar and all lights are low watt LED lights.
Do you ever wonder what happens to the expired First Aid equipment when we restock your First Aid kits???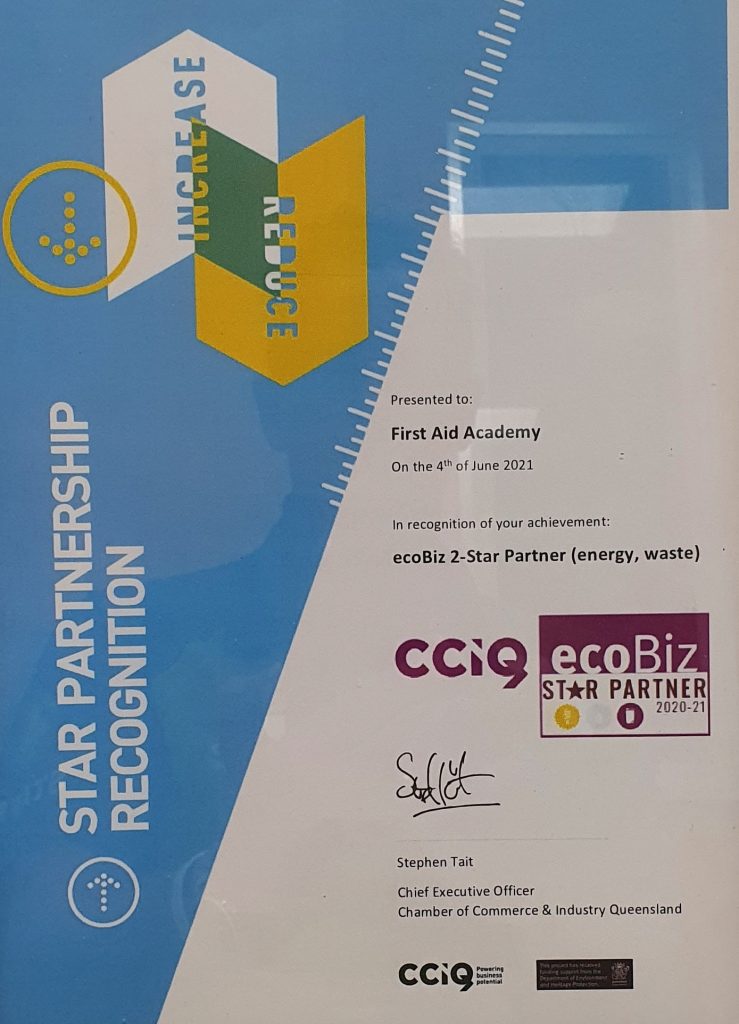 Expired First Aid Equipment gets 100% recycled / reused, This is where it goes:
– First Aid Academy , to be used as training equipment
– YAPS Animal Shelter, to get used on the animals
– Bush fire victim animals
– PNG mission in WEEWAK
– FNQ animal rescue
We have been awarded by CCIQ the
"ECOBIZ 2-star partner" for our efforts and progress in reducing our carbon foot print (Energy and Waste)
We have installed nearly 100 solar panels and all our lights are LED lights, We separate our waste and recycle batteries, soft plastics, Ink cartridges and drink containers.
We minimize waste by using compostable bin liners and electronic course registrations
Our social interaction and charities include either donations of money, time or products offered. Currently we proudly support:
– The Stratford Dolphins Soccer team, The Far North Queensland Hospital foundation, The Cairns Ironman, providing First Aid volunteers at many local public events, Support to our farmers with "Drought" donations or "Buy a bale" and we support our local film industry by offering First Aid/ Rescue Props.
At First Aid Academy all our staff care about the local sports activities, locally produced goods and the safety of all workers involved.
If you would like to be part of our donations program or to receive Expired goods contact us direct. If you would like to donate and help a great Cause we support our Farmers and you can donate here: "Buy a Bale"