First Aid Academy is proudly partnered with ALPHA First Aid.


In the Cairns and FNQ region, we have dedicated ALPHA First Aid staff who can come to you and check your first aid kits for free, to make sure that you stay compliant. We can also give you advice on what equipment should be readily available at your work site.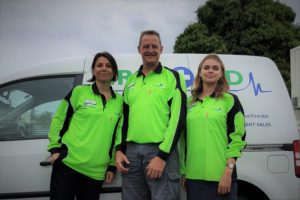 To re-order items for your first aid kits, visit the ALPHA First Aid site. These orders will be shipped directly to you.
If you need items today, please visit our shop at 36 Florence St, Parramatta Park, Cairns.
Please don't hesitate to contact us for any other enquiries.
*Disclaimer: All our products are approved by the regulatory Authority within Australia. We sell Australia wide.